Truly Rural, 2019

Video installation and performance
Video Installation
4K/UHD
Full Running Time - 18mins loop
Viewing copy on request
info@eoghanryan.ie
Video Stills

Installation views. Contamination @ Kunstverein Freiburg, 2021 : Marc Doradzillo.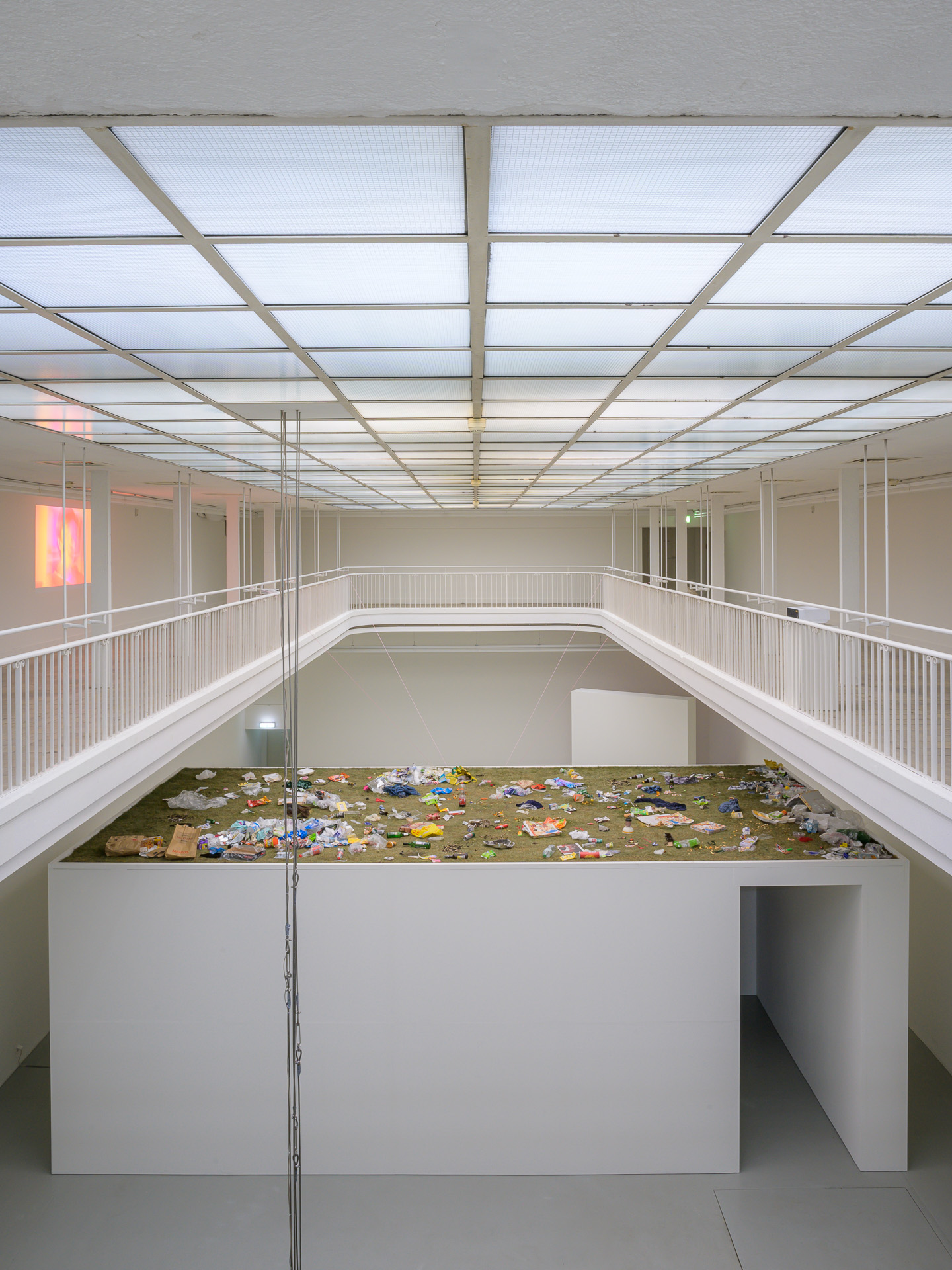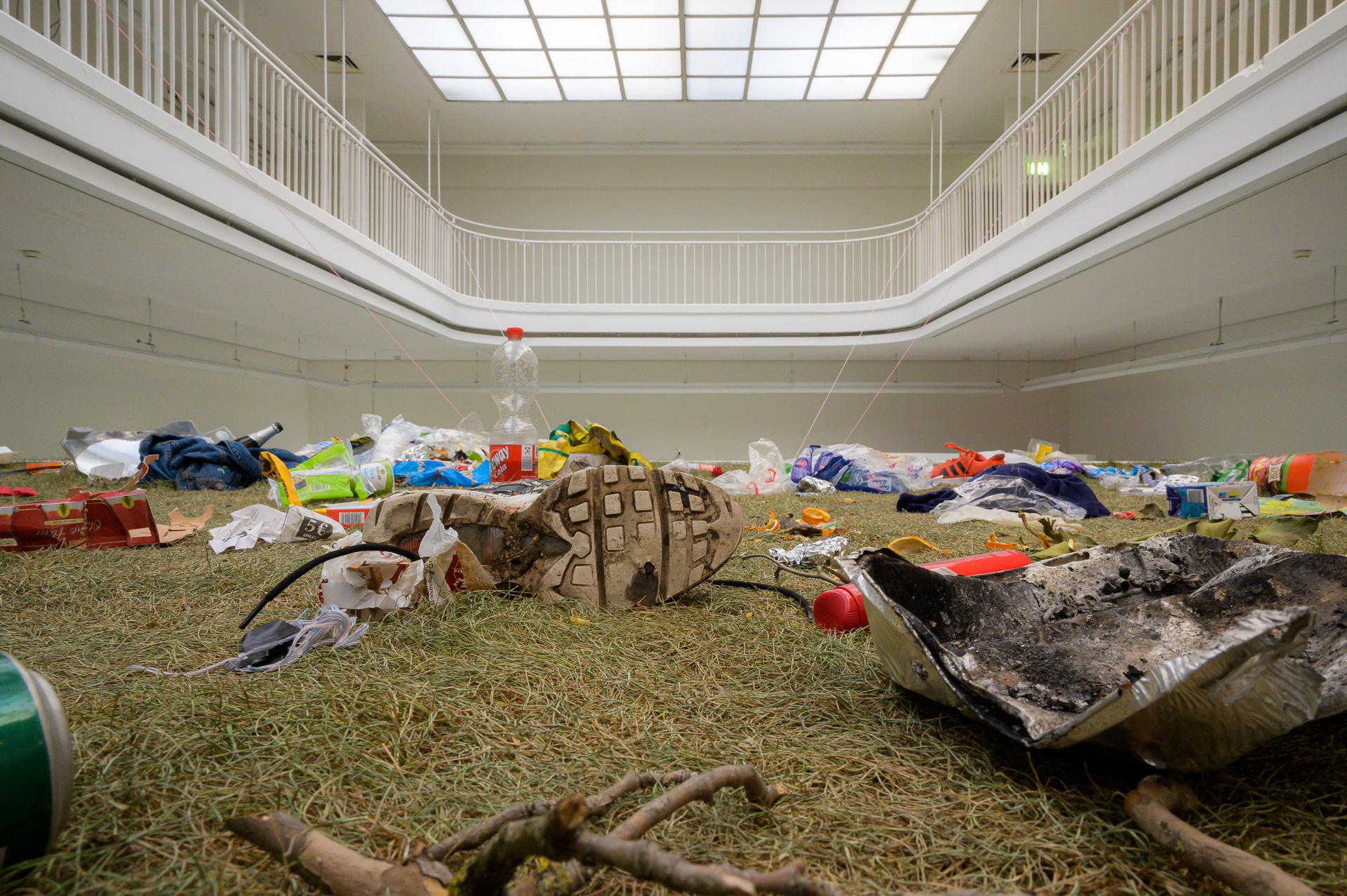 Installation Views
- @ Rijksakademie Open Studio's 2019: Gert Jan van Rooij
Performance
With Alexandra Tveit, Raoni Muzho Saleh, Stefan Govaart, Tristan Al-Hinnawi and Çigdem Polat.
Mix by Daniel Iinatti.
Performance Registration - Arvo Leo @ Rijksakademie Open Studio's 2019
Video documentation on request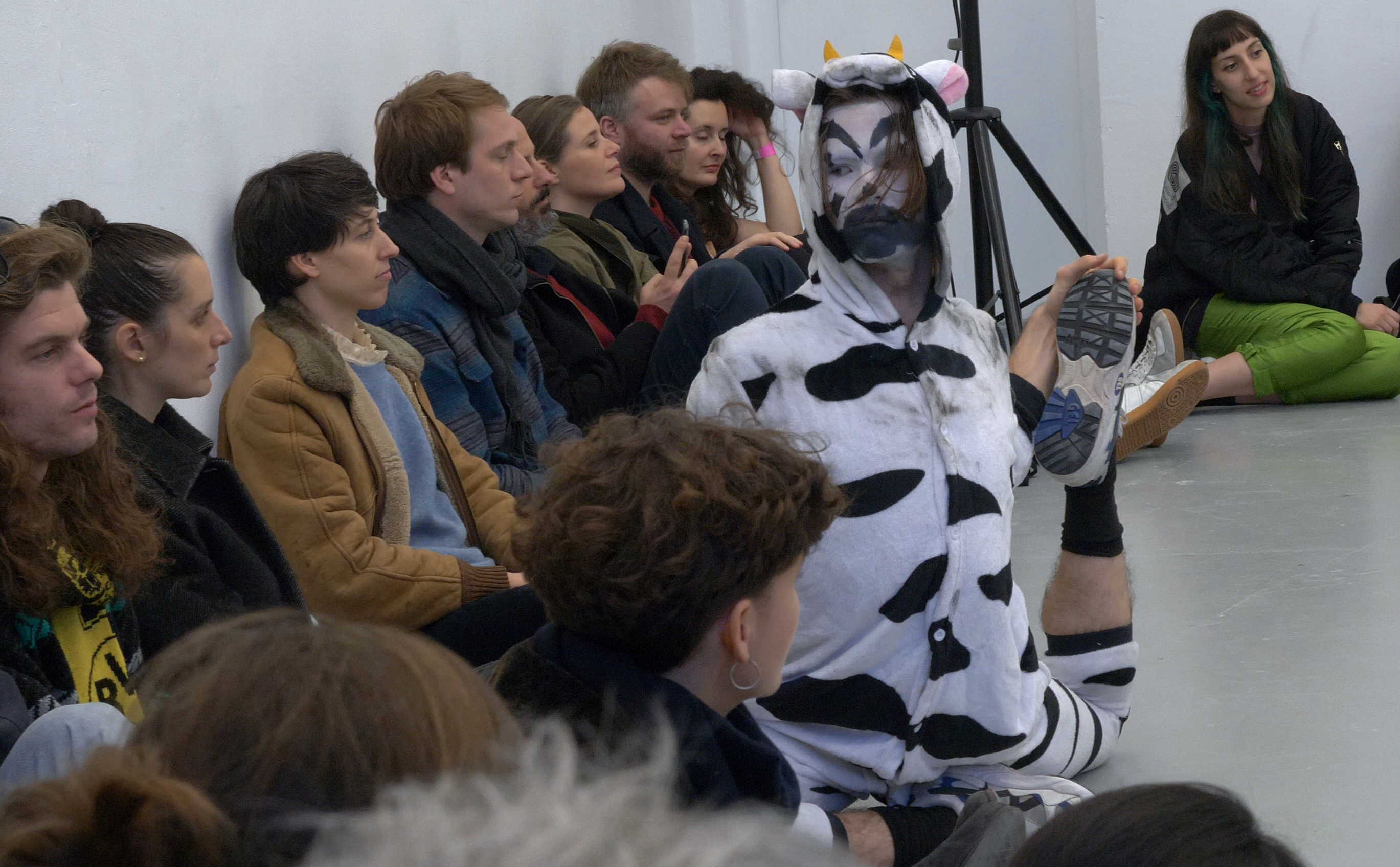 Filmic registration at Kunstfort bij Vijfhuizen
Edited by Fan Liao
Video. Truly Rural (2019) is an account of the German countryside as an environment where eruptions of disgust and social disorder lurk. Combining unrehearsed interviews and documentary techniques with a heavy post production process in order to unfold the southern German tradition of 'Fasching' (carnival) alongside the rekindling the outbreak of mad cow disease as an allegory for current rise of far right, fascist tendencies throughout Europe. A doll with clown make-up acts as both protagonist and mouthpiece.

Performance. Building on herd behaviour and the movements of sick cows' bodies, in which five dancers enter into interactions in which the intimate and formal regularly turns into the repulsive. Attention, spectatorship and cultural contagion become a choreographic strategy, exploring the group as a creature in relation to the dynamics of institutional life.