A Sod State, 2021/22

Video installation / Single Channel Video
A Sod State.
4K/UHD
Full Running Time - 22mins
Viewing copy on request
info@eoghanryan.ie
Video Stills

Installation views.
A Sod State @ Manifattura Tabacchi curated by Leonardo Bigazzi. Photo : Federica Di Giovanni.
@Rijksakademie Open Studio's 2022. Photo - Tomek-Dersu-Aaron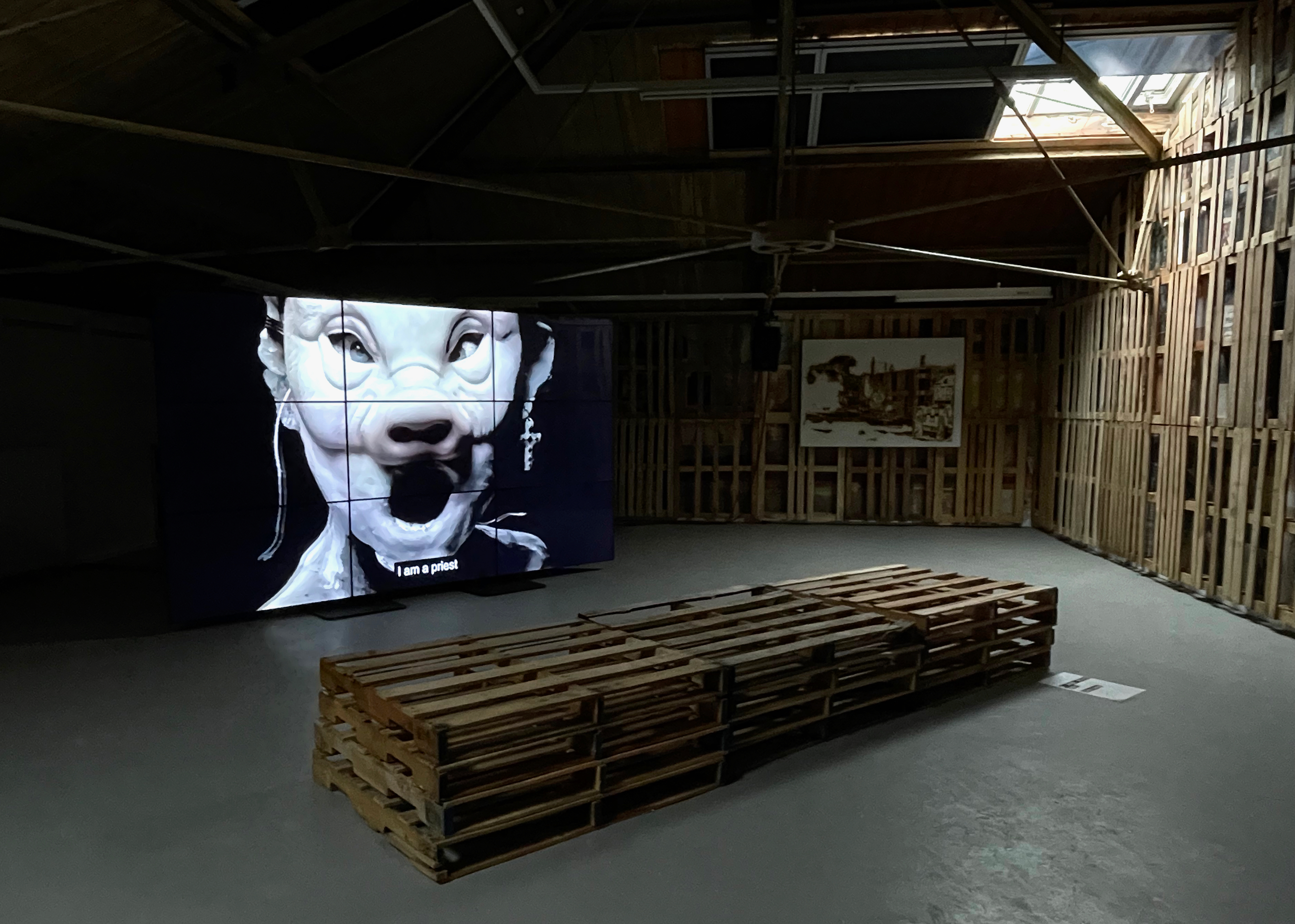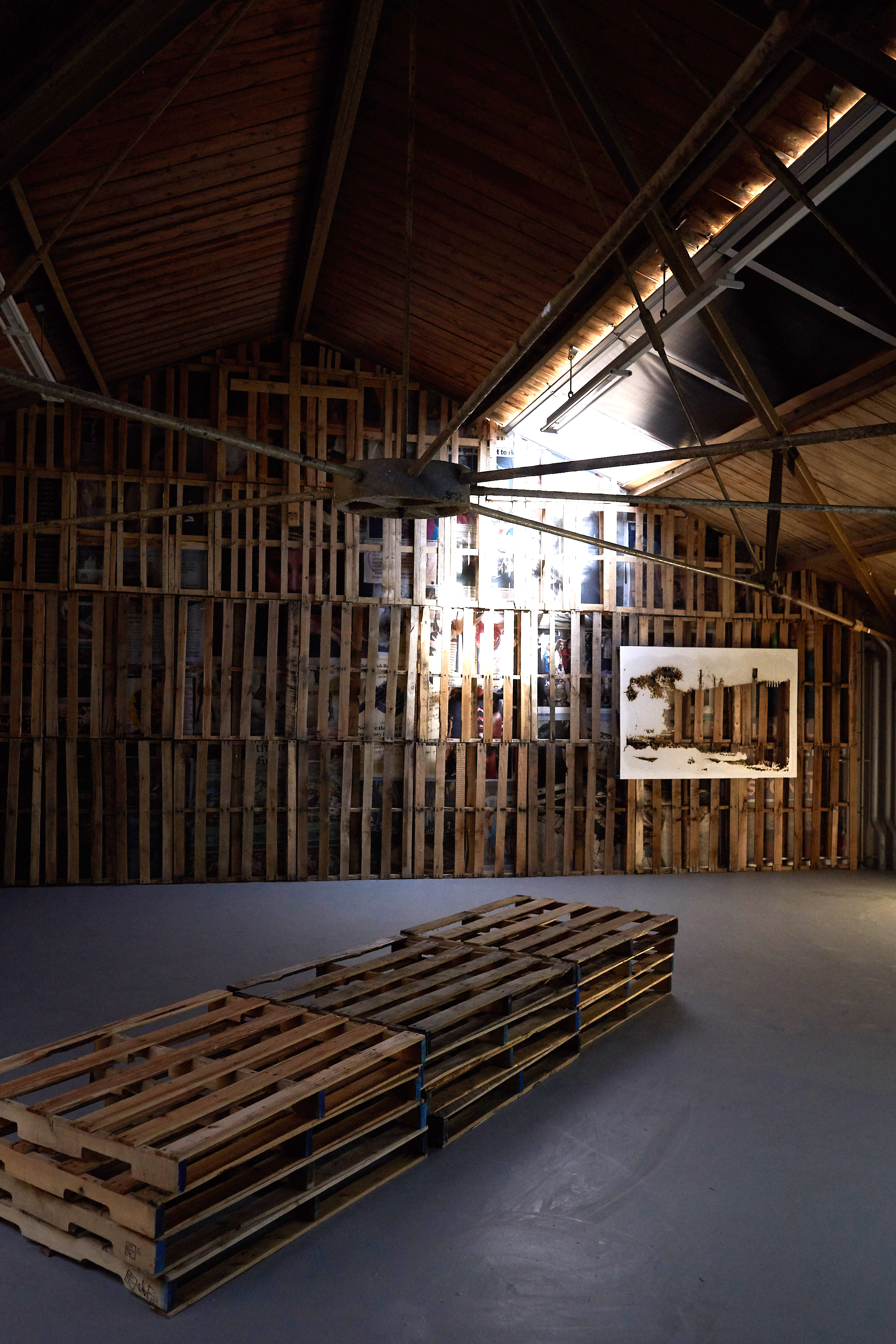 'Sod' or turf is wet fertile ground; it is also slang British for someone that is difficult or causes problems and 'sod all', as in - absolutely nothing. 'State' is the particular condition that someone or something is in at a specific time, as much as it is a nation or territory considered as an organized political community.

'A Sod State' posits pre and post Brexit 'Troubles' in Northern Ireland as repetitive political theatre. These troubles, spatially and historically located inside the head of a rather confused Irishman, manifest an inner demagogue that performs binaric contradictions of class, faith, identities and borders; private, public and political.